Who We Are

Integrated Technology Group (ITG)  is an international, dynamic, innovative and technology driven group of companies operates through three subsidiaries: ITG Solutions, JAID Productions and ITG Fund.
The firm's strength lies in its vision, which hinges on technological innovations and the ability to identify potential business frontiers well ahead of competition.
About 7% of ITG's revenue is invested in research and development. We realize the importance of investing in R&D to maintain ITG's technological lead and continuously develop innovative solutions to meet our customers' needs.
ITG has a strong local and international presence with deployments in the United States, the Middle East, North Africa and Europe. The firm focuses on providing timely, professional services and support to its clients, and pays close attention to maintaining the highest level of customer satisfaction attainable.
The beginning of ITG History was in 1989 when Mr. Walid Tahabsem, Chief Executive Officer, with the participation of two colleagues Mr. Mohammed Nassar and Mr. Ali al-Saadi, founded the company.
Then in 1990, the first product of Integrated Technology Group was exported to the European markets. Later in 1994, JAID Production was acquired as a part of Integrated Technology Group.
During 1995, ITG witnessed the release of WaveERP®: The comprehensive Solution for Enterprise Resource planning to the market and in 1999, ITG started to develop EduWave® ® solution; which is  a comprehensive and integrated system specializing in the field of e-learning.
In 2001, ITG Initiated WaveGRP®: The comprehensive Solution for Government resource Planning and released it to the market, as well as Launching (Altafsir.com): The most comprehensive and non-profit online Quranic resource. Then in 2003, ITG Launched EduWave® ® in the Hashemite Kingdom of Jordan's school system through the Ministry of Education covering 3.200 public schools and serving 1.2 million user, as well as launching EduWave® ® in New Jersey, USA school system and the success of EduWave® ® continued in 2004 when it was embraced by the Ministry of Education in the kingdom of Bahrain on a larger scale in their public schools. Two years later, ITG created the first version of EduWave® ® Higher-Ed; which is  a comprehensive and integrated system designed for colleges and universities.
2011 was the year ITG created its first offices abroad, in (The Kingdom of Saudi Arabia, Riyadh) and in the same year, ITG launched (Noor's project); one of the most important projects which was implemented by the company for educational management to the ministry of education in Saudi Arabia. In the following year, ITG launched (GreatTafsirs.com): The most comprehensive and non-profit online Quranic resource.
The successful growth of ITG kept on evolving by 2013 through expanding to new subsidiaries and opening two offices: ITG America office in San Francisco - Silicon Valley and the creation of ITG Egypt office in Cairo - Egypt, which helped in expanding to the African market.
In recognition of ITG outstanding efforts and leadership in the information technology improvements and education sector in Jordan, Mr. Walid Tahabsem was awarded in 2015 by His Majesty King Abdullah II Bin Al Hussein with the Order of Independence to become the first Jordanian honored in this category.
2016 was the year were World Refugee School project was initiated globally to deliver consistent education standards to refugees worldwide, and in the same year, ITG launched (AlSirah): The most comprehensive and non-profit website and mobile application that presents the biography of the Prophet Mohammad (PBUH).
The success continued in 2017 when the company initiated (MedXJordan) project to position Jordan as a destination for medical and wellness tourism.
"ITG inspirational milestones journey is still moving further"
quoted by Mr. Walid Tahabsem.
Company Timeline
Our Mission and Vision
Our Vision:
People, communities, and organizations around the world empowered by the innovative technologies and solutions provided by ITG.
Our Mission:
To develop and maintain long and trustful relationships with our clients through our commitment to provid them with the highest quality of innovative IT solutions and services, thus empowering people, communities, and helping organizations increase efficiency, productivity, and profitability.
Our Values:
We value our People.
We promote Innovation.
We are motivated by Challenge.
We aim to provide solutions with highest Quality.
We strive to achieve highest Customer Satisfaction.
We maintain business and personal Integrity.
We are committed to Corporate Social Responsibility.
Our People:
ITG operates with over 250 highly qualified and innovative professionals, armed with problem solving abilities and analytical thinking, working in a friendly yet committed environment. Our people are excited by technology, its applications, and the benefits it can bring to the world.
Professional training is an ongoing activity at ITG, so that our professional staff can stay abreast with the technological advancement, new tools and methods that assist them in developing reliable, scalable, and robust solutions. Each member of our team believes in continuous development and improvement, and is dedicated and committed to serve our corporate mission and values.

Clients
THE FOLLOWING LIST INCLUDES SOME OF OUR VALUED CLIENTS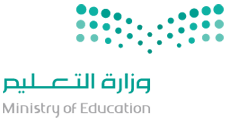 Partners
ITG works through a network of strategic partners and representatives in over 20 countries worldwide in Europe, the Middle East, Africa, South East Asia, and the US. This gives ITG increased reach and flexibility through effective utilization of the combined know-how and experience of its partners in their respective markets. ITG also enjoys strong relations with international technology corporations, which keeps the company in the forefront of technology and industry developments. All this provides the firm with additional support and stability, and adds to its core competencies that render it as one of the most competitive, leading IT companies.




AWARDS
ITG's e-Learning and Educational Management Platform, EduWave®, is the proud winner of several international awards: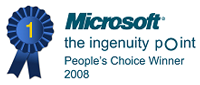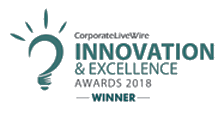 MEMBERSHIPS
ITG is a proud member of: