Mr. Walid Tahabsem 
Presdint and CEO
People working with Mr. Walid Tahabsem distinguish him by his "unrelenting focus on quality and efficiency combined with a genuine concern and commitment for all who work with him". These attributes have been hallmarks of Mr. Tahabsem's career. Representing a true Jordanian entrepreneurship and success in the IT sector; Mr. Tahabsem is a well-rounded business leader equipped and driven to turn challenges into opportunities.
After receiving his B.Sc. in Computer Science from Yarmouk University in Jordan, He founded Integrated Technology Group back in 1989. Today, as ITG President and CEO, Mr. Tahabsem leads one of the most successful IT companies offering quality end-to-end products and services for the education and public sectors in more than twenty countries worldwide.
Through the combination of his passion for technology and vision, Mr. Tahabsem was able to grow ITG not only by size, geographic representation and revenue, but also in technological innovation and in the application of the technology in various fields. His innovations include the development of the first Arabic artificial intelligent parser and the creation of an Electronic Data Interchange solution, implemented in many large European institutions, in addition to one of the top education solutions; EduWave®, which currently holds the largest base of countrywide deployments and users worldwide.
Over the years, Mr. Tahabsem has been an active member of a number of key national boards, councils and associations including: Jordan's National Agenda, Jordan's Board of Education, Jordan University for Science and Technology (JUST) Advisory Council, German Jordan University (GJU) Advisory Council, Information Technology Association of Jordan (INT@J) Board and Jordan's Youth Development Program (INJAZ).
Mr. Tahabsem not only serves on the Prince Hamzah Bin Al Hussein School Board and Jordan's ICT Advisory Council but also is a board member of the Jordan Strategy Forum (JSF). Moreover, Mr. Tahabsem is a Board of Director at (Endeavor) since 2013 recently taking over as Chairman of the Board, due to his believe in the active role (Endeavor) plays in enhancing the country's entrepreneurial ecosystem. Mr. Tahabsem is a member of Advisory Council of the National Initiative 1000 Entrepreneur and also a co-founder and a board member in (Oasis500), the region's premier education and counsellor driven seed investment program. In addition, he is an active member at (Saudi Al-Aghar Think-Tank): a nonprofit and independent Think-Tank aiming to transform Saudi Arabia to a Knowledge Society.
In recognition of his outstanding efforts and leadership in the information technology improvements and education sector in Jordan, he was awarded by His Majesty King Abdullah II Bin Al Hussein with the Order of Independence to become the first Jordanian honored in this category. And also, he has been granted a membership certificate from (Al-Bayt Institute for Islamic Thought) in recognition of his scientific and technical efforts.
Mr. Ali Al-Sadi
Executive Vice President
With more than twenty years' experience in the information technology industry, Mr. Ali Al Sadi also acts as ITG's Chief Financial Officer, and has played a significant role in maintaining the company with a healthy financial position. As such he is responsible for setting and adopting a quality management system procedure for the company, thus ensuring ITG's continuous growth and success; moreover Mr. Al Sadi has a wide range of experience in software design and development management of several of the company's key products.
Mr. Mohammad Nassar
Production Vice President
Mr. Mohammad Nassar brings to his position a well-established background in information technology and Professional services. Prior to co-founding ITG with two of his classmates back in 1989. Mr. Mohammad received his B.Sc. in Computer Science from the Yarmouk University, Jordan. With over twenty years of extensive hands-on project management experience and underlying software design and development management, Mr. Mohammad has been serving as ITG's VP, Production since 2001.
Mrs. Batoul Ajlouni
Board Member
Mrs. Batoul Ajlouni serves on ITG's Board of Directors, and is actively involved in the company's global initiatives and in national ICT sector development activities and committees. Between 1999 and 2016 Mrs. Batoul also served as the VP of Business Development at ITG where she was responsible for defining corporate business development strategies, establishing international business opportunities, and developing company expansion plans. In 1989, she co-founded JAID Productions, the first professional computer graphics and animation company in the Middle East, later acquired by ITG. Mrs. Batoul led JAID as its Executive Manager for eight years prior to assuming her role as VP at ITG.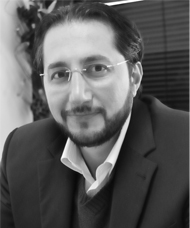 Hamzeh Zaatrah
Product Development Director
Mr. Zaatrah is leading the development teams at ITG worldwide, he has more than Ten years of extensive experience in management, leadership and planning, for those who know him, he is dedication to perfection, self-confidence and high technical skills makes him a high talented problem solver who likes to get things done and done in the right way, Mr. Zaatrah holds a B.S in computer science.
Adam Berns
ITG America Managing Director
Mr. Adam Berns joined ITG America as its Managing Director in July of 2017. Before ITG, Adam was the COO of BrainRush, an educational games company he co-founded with Nolan Bushnell (Atari, Chuck E. Cheese).
Mr. Berns has started several other technology companies including Neural ID, a pattern recognition neural network company and Hiwire, an audio advertising insertion company.
Mr. Berns started his career as a corporate and media attorney for Latham and Watkins, and he graduated with distinction from Stanford with a BA in Economics and has both a law degree and MBA from UCLA.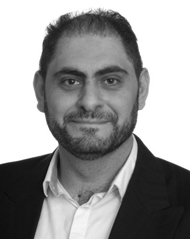 Tareq Salim
Professional Services Director
Since July 2017 Mr. Tariq Salim joined ITG as Director of Professional Services with fifteen years of experience in North America, Europe and Asia, Mr. Tareq is working with the team to build a world-class professional and managed services portfolio to match ITG's world-class products. His experience in ICT from RandD, commercial and technology strategy and operation perspective allowed him to deploy and run multi-million dollars program all around the world and to make the most sensitive decision on his employers' behalf in Canada, UK and Saudi Arabia.
Mr. Tareq was recognized as one of the Business Impact Award holders at Rogers and was on the CEO's list for 2016 for his role in building the Commercial and Pricing Strategy. Rogers is Canada's historical no.1 operator.
Mr. Tareq holds a PhD, MSc and BSc in Electronics and Computer Engineering from the University of Birmingham, Birmingham, UK.
Osama Abaza
Business Development Director
Mr. Abaza joined Integrated Technology Group (ITG) as the Group Business Development Director in 2017. Before joining ITG, Mr. Abaza spent few years as a Private Consultant for many regional and International Business companies such as, projects and Investments Consultant for "Sam Green Power" a Mega French investment group solar and wind projects and as the organization development Consultant for "Al Tadweer Recycling Company" for waste recycling management project owned then by Kaddb. Mr. Abaza also represented "DLT Group" as their Strategy and Investments senior consultant. Mr. Abaza started his career in 1994 at the counselor section in the "American Embassy" in Amman and then, he moved to "Tabbaa Group" in the position of Public Relations Executive. Later on, Mr. Abaza moved to the (IGH) Intercontinental Group of Hotels as a Sales Manager at the Holiday Inn Hotels chain, then became the Director of sales at the "King Hussein Bin Talal Convention center" in Dead Sea owned by "King Abdullah II Fund for Development" (KAFD). Mr. Abaza held Senior Executive positions in several companies. Mr. Abaza was the CEO of "Unicom International Investment" in KSA, Executive Director at the international Projects Development, CEO Protocol International Business Enterprises "Al Kalima International group" and CEO at Global Technology HRMS Project. Mr. Abaza earlier held the position of COO in "Eastrend Holding" for international brands management and corporate consultancy supported him to operate a team of different managerial skills. Mr. Osama is holding a BA in Business Administration and Management from Penn State University. He also got professional certificates and training courses related to his work experiences.  
Aliah Aljowaie
Business Development Consultant
Ms. Aliah Aljowaie joined Integrated Technology Group (ITG) as a Business Development Consultant in 2017. In this role, she is responsible in defining ITG business strategic goals, building key customer relationships, identifying business opportunities, and maintaining extensive knowledge of current market conditions. Prior to joining ITG, Ms. Aljowaie served as the Director of International Operations for BrianRush, an educational games company based in Los Angeles, to oversee BrainRush involvement in nonprofit educational projects. Ms. Aljowaie began her career in the tech industry by working for startups in Los Angeles where she took more than one role. Education has always been a big part in Ms. Aljowaie' life. She earned her Doctorate of Education in Organizational Leadership from Pepperdine University where she carried out substantive research and analysis on a wide range of organizational issues by demonstrating her ability to efficiently identify challenges and solve problems.
Islam Al Qasrawi
Regional Sales Manager
Mr. Islam Al-Qasrawi joined ITG in 2017 as the Regional Sales Manager for Jordan and Africa, his role will be to solidify ITG's home base and tap into new markets in Africa; a new market with growth potential. Mr. Qasrawi brings with him a solid experience in market development working with reputable organizations like KADDB (King Abdullah II Design and Development Bureau) and KAFD (King Abdullah II Fund for Development) .
Mr. Qasrawi is a strong believer in win-win scenarios as well as team collaborations to achieve individual as well as organizational objectives and improve the company's bottom line. Mr. Qasrawi has a strong focus on performance driven indicators (BSC), and is a graduate of the University of Jordan.
Yaser Al Mansi
Sales Manager
Mr. Yaser Al Mansi joined ITG in 2017 with excellent sales and communication skills, and goal-focused professional offering fourteen years of experience in ICT field. Mr. Yaser is a result driven, committed Region Sales, motivated and enthusiastic by new challenges and tasks and take excellent approach to achieve success in all missions. Mr. Yaser has expertise in various sales process and sales techniques by which he efficiently took care of deliverable quality for himself which helped in gaining satisfied customers for the organization.
Rasha Abu-Saif
Marketing Manager
Ms. Rasha Abu-Saif joined ITG in 2017 as the company Marketing Manager who's responsible of planning, developing and implementing ITG's marketing strategy. She is also responsible of all development, communication and physical facilities of the department leading the effort to enhance ITG brand and increase its outreach through efficient advertising, promotional and public relations activities at large.
Ms. Rasha has more than fifteen years of experience in the field of Marketing and Communications including Public Relation Management, Budgeting, Events and Campaigns Planning, Employee's Customer Experience Training, Digital Marketing and Business Analysis Assessments. Ms. Rasha has a good experience in direct, manage and oversee the activities and operations of the marketing department with excellent client relationship management to maintain a great customer experience impact.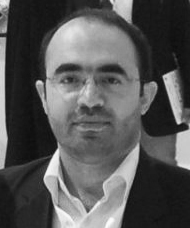 Eyad Al Dabbas
Project Manager
Mr. Eyad Al-Dabbas joined ITG in June 2003 with thirteen years of experience in the IT sector specialized in (WaveGRP®), lead the largest successful implementations of (WaveGRP®) in Ministry of Information and Communication Technology, Ministry of Tourism, Ministry of Foreign Affairs, Ministry of National Economy, Insurance Authority and Ministry of Transport; Mr. Eyad was assigned as a Project Manager for the largest Education Management Information System (EduWave EMIS®) in the region with the Ministry of Education in KSA; He is responsible for the overall project management functions, providing leadership, directions, support, advisory and management to projects and programs activities according to PMI standards and best practices.
Mohammad Al Fa'our
Professional Services Manager
Mr. Mohammad Al Fa'our joined ITG in July 2003 as an IT professional with over thirteen years of experience in the fields of ERP and E-learning Solutions in terms of Business Architecture, analysis and Process management. Creative thinker and analytical problem-solver, has Proven ability in delivering solutions that meet objectives, and serve both private and government sectors. Interpersonal communicator who effectively interacts with clients and all levels of management, with a proven track record in increasing productivity, quality, and customer satisfaction. Possessing vast knowledge in all aspects of project management, starting from the bid stage through to completion, providing clear guidance, leadership and management to projects activities for the purpose of ensuring that all requirements are fully met.
Mohammad Kehail
Infrastructure Design and Operations Manager
Mr. Mohammad Kehail started his journey at ITG back in October 2003 and for being fiduciary professional, he became the Infrastructure and Operations Manager of ITG worldwide. With over fifteen years of experience in the IT field, specializing in system and network infrastructure design, and data-center management, Mr. Kehail has been the key for every infrastructure design for all ITG projects, all clients and the internal ITG systems.
Mr. Kehail is currently managing IT operations, infrastructure, business application, and security systems on top of supporting a team of elite professionals for the optimal performance at all ITG branches. The core strength of Mr. Kehail is mastering all kind of new technologies when it comes to networks, systems, and security.
Mr. Kehail holds a BSc in Computer Science and has many professional certificates in networking, systems, and security.
Ma'moon Shaweesh
Professional Services Manager
Mr. Ma'moon Shaweesh joined ITG in 2004 as an IT professional with over thirteen years of experience in the fields of E-learning and ERP Solutions. Mr. Shaweesh has led many major regional and international engagements and deployments in terms of business analysis, process management, requirements' gathering, configuration, deployment, training, projects implementation, acceptance and delivery.
Mr. Shaweesh has exceptional leadership skills that enabled him to lead Professional teams, distributed in three to four countries at any point of time during the calendar month.
Mr. Shaweesh has won his leader's trust for being a creative thinker with an unequivocal proven analytical skills and being an analytical problem-solver.
Mr. Shaweesh holds a BSc. in Business and Network Administration.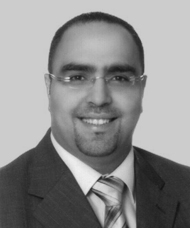 Amer Dibbeh
Project Manager
Mr. Amer Dibbeh Joined ITG in 2008 with over ten years of experience in the IT industry in the fields of projects management. Under general direction; Amer is responsible for the overall project management functions, providing leadership, directions, support, advisory and management to projects and programs activities according to best practices; work on a standard approach to project management; apply project management knowledge, skills, tools, and techniques according to the project management methodology and culture.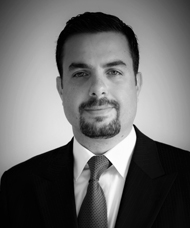 Omar Sawalha
Project Manager
Mr. Omar Sawalha who joined ITG in 2016 brings to the company and the PMO office over a decade of experience in Project Management and Engineering.  Prior to ITG, Mr. Sawalha worked in Silicon Valley for twelve years in the Semiconductor Industry, as a Hardware Engineering Manager, where his team delivered over twenty high profile products.  Mr. Sawalha has a BSc and MSc in Electrical Engineering from San Jose State University and is a Certified Advanced Project Manager from Stanford University.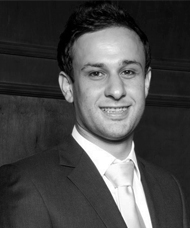 Waleed Mustafa
Financial Manager
Mr. Waleed Mustafa was appointed as the Financial Manager for ITG in 2017, and before that he was the Chief Accountant in ITG since 2012. Prior to coming ITG, Waleed received his Bachelor's Degree in Accounting from University of Jordan 2007. Mr. Mustafa  is responsible primarily for the company's corporate and regulatory accounting matters and financial reporting, and verse the operations of all accounting functions including  Accounts Payable, Accounts receivable, Treasury, Fixed Assets, Payroll, Month end accruals and provisions. Mr. Mustafa conducted many training courses including Trading in stock market (king Abdullah fund for development), and CMA part 2 (managements accounting and reporting), with a strong inclination to bring to ITG big support by leading the accounting team to keeping a healthy financial situation.