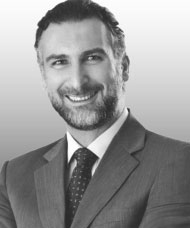 Mr. Walid Tahabsem
President and CEO
People working with Walid Tahabsem distinguish him by his "unrelenting focus on quality and efficiency combined with a genuine concern and commitment for all who work with him". These attributes have been hallmarks of Walid Tahabsem's career. Representing a true Jordanian entrepreneurship and success in the IT sector; Mr. Tahabsem is a well-rounded business leader equipped and driven to turn challenges into opportunities.
After receiving his B.Sc. in Computer Science from the Yarmouk University in Jordan, he founded Integrated Technology Group back in 1989. Today, as ITG President & CEO, Mr. Tahabsem leads one of the most successful IT companies offering quality end-to-end products and services for the education and public sectors in more than 20 countries worldwide.
Mr. Ali Al Sadi
Executive Vice President
With more than twenty years of experience in the information technology industry, Mr. Ali Al Sadi also acts as ITG's Chief Financial Officer and has played a significant role in maintaining the company within a healthy financial position. As such, he is responsible for setting and adopting a Quality Management System procedure for the company, thus ensuring ITG's continuous growth and success. Moreover, Mr.  Al Sadi has a wide range of experience in software design and development management of several of the company's key products.
Mr. Mohammad Nassar
VP, Production
Mr. Nassar brings to his position a well-established background in information technology and Professional services. Prior to co-founding ITG with two of his classmates back in 1989 Mr. Nassar received his B.Sc. in Computer Science from the Yarmouk University, Jordan. With over 20 years of extensive hands-on project management experience and underlying software design and development management, Mr. Nassar has been serving as ITG's VP, Production since 2001.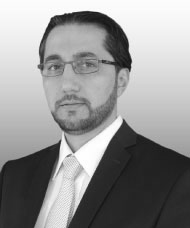 Mr. Hamzeh Zaatrah
Director, Product Development
Mr. Hamzeh Zaatrah is leading the development teams at ITG worldwide, he has more than ten years of extensive experience in management, leadership, and planning, and for those who know him, he is dedicated to perfection.
Self-confidence and high technical skills makes him a high talented problem solver who likes to get things done and done in the right way. Mr. Zaatrah holds a B.S in computer science.
#page-title{ margin-top: auto !important; bottom: 0; top: inherit !important; } .headerImge .titleWithImage{ max-height: 400px; } @media screen and (max-width: 550px) { .headerImge .titleWithImage img { left: 50%; margin-left: -350px; } }