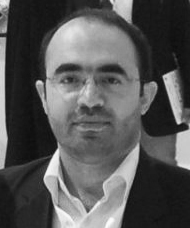 Eyad Al Dabbas
Portfolio Manager
Mr. Eyad Al Dabbas joined ITG in June 2003 with thirteen years of experience in the IT sector, specializing in government resource planning and has led the largest successful implementations of WaveGRP® at the Ministry of Information and Communication Technology, Ministry of Tourism, Ministry of Foreign Affairs, Ministry of National Economy, Insurance Authority and Ministry of Transport.
Mr. Dabbas was assigned as Project Manager for the largest education management information system in the region, EduWave® EMIS, with the Ministry of Education in Saudi Arabia. He is responsible for overall project management functions, providing leadership, direction, support, advice, and management to projects and activities to meet project management institute (PMI) standards.
Amer Dibbeh
Portfolio Manager
Mr. Amer Dibbeh joined ITG in 2008 with over ten years of experience in the IT industry in the fields of projects management. Under general direction, Mr. Dibbeh is responsible for the overall project management functions, providing leadership, direction, support, advisory, and management to projects and programs according to best practices; work on a standard approach to project management; and apply project management knowledge, skills, tools, and techniques according to the project management methodology and culture.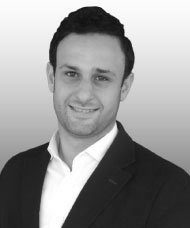 Waleed Mustafa
Financial Manager
Mr. Waleed Mustafa was appointed as the Financial Manager at ITG in 2017. Prior to that he had been ITG's Chief Accountant since 2012. Before joining ITG, Mr. Mustafa received his BA in Accounting from the University of Jordan in 2007.
Mr. Mustafa is responsible primarily for the company's corporate and regulatory accounting matters and financial reporting, and versing the operations of all accounting functions including accounts payable, accounts receivable, treasury, fixed assets, payroll, month-end accruals, and provisions. Mr. Mustafa has participated in many training courses including Trading in the Stock Market (King Abdullah Fund for Development), and CMA Part 2 (management accounting and reporting), with a strong desire to support ITG by leading the accounting team to maintain ITG's healthy financial situation.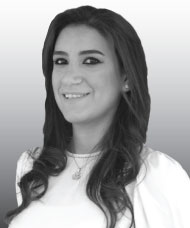 Yara Al Refai
Bids Manager
Ms. Refai has over 12 years' experience in the field of business development. She received her B.Sc. in Computer Information Systems from Jordan University in 2007. Ms. Refai's duties include performing the final revision of technical proposals, preparing financial proposals, and preparing and executing contracts, agreements, and partnerships.