Mr. Adam Berns
Managing Director, ITG America
Mr. Adam Berns joined ITG America as its Managing Director in July of 2017. Before ITG, Adam was the COO of BrainRush, an educational games company he co-founded with Nolan Bushnell (Atari, Chuck E. Cheese).
Mr. Berns has started several other technology companies including Neural ID, a pattern recognition neural network company and Hiwire, an audio advertising insertion company.
Mr. Berns started his career as a corporate and media attorney for Latham and Watkins, and he graduated with distinction from Stanford with a BA in Economics and has both a law degree and MBA from UCLA.
Mr. Osama Abaza
Director, Business Development
Mr. Abaza joined Integrated Technology Group (ITG) as Director, Group Business Development in 2017. Before joining ITG, Mr. Abaza spent a few years as a Private Consultant for many regional and International Business companies such as "Sam Green Power," a Mega French investment group solar and wind projects and "Al Tadweer Recycling Company." Mr. Abaza also represented "DLT Group" as their Strategic and Investments Senior Consultant.
Mr. Abaza started his career in 1994 at the counselor section in the American Embassy in Amman before moving to "Tabbaa Group" as Public Relations Executive. Later on, Mr. Abaza moved to the (IGH) Intercontinental Group of Hotels as a Sales Manager at the Holiday Inn chain, then became the Director of sales at the "King Hussein Bin Talal Convention center" in the Dead Sea owned by "King Abdullah II Fund for Development."
Mr. Abaza was the CEO of "Unicom International Investment" in KSA, Executive Director at the International Projects Development, CEO Protocol International Business Enterprises "Al Kalima International group," and CEO at Global Technology HRMS Project. He held the position of COO in "Eastrend Holding" for international brands management.
Mr. Abaza holds a B.A. in Business Administration and Management from Penn State University. He also received many professional certificates and training courses related to his work experiences.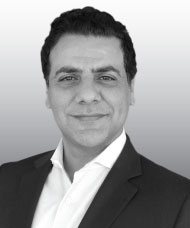 Mr. Belal Abu Samaha
Director, Professional Services
Mr. Belal joined Integrated Technology Group (ITG) as Director, professional services in 2018, Mr. Belal is an experienced leader with a broad range of skills as Executive-Level Manager with more than 20 years of hands-on experience in digital transformation and strategy execution in both the public and the private sector.
Mr. Belal has worked in multiple territories in the MENA region and in multiple international companies with a key emphasis on:
- Digital Transformation
- Strategy development and execution
- Enterprise Architecture
- IT Solution Architecture
- Portals and e-Services Implementation and delivery
- Software systems development and implementation
- Mega-scale Project and Program Management
Mr. Islam Al Qasrawi
Regional Sales Manager
Mr. Islam Al-Qasrawi joined ITG in 2017 as the Regional Sales Manager for Jordan and Africa. His role is to solidify ITG's home base and tap into new markets in Africa, a new market with growth potential. Mr. Qasrawi brings with him a solid experience in market development after working with reputable organizations like KADDB (King Abdullah II Design and Development Bureau) and KAFD (King Abdullah II Fund for Development).
Mr. Qasrawi is a strong believer in win-win scenarios as well as collaborating with his team to achieve individual and organizational objectives and improve the company's bottom line. Mr. Qasrawi has a strong focus on performance-driven indicators (BSC) and is a graduate of the University of Jordan.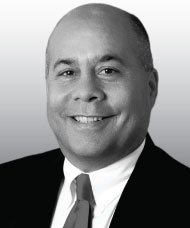 Mr. Donald Hutchings
Head of Strategic Partnerships
With over 20 years of executive experience within the education and technology industries, Mr. Hutchings is a veteran business development executive. As Head of Strategic Partnerships at ITG, Mr. Hutchings leads global business development initiatives focused on creating optimal and tailored solutions to drive clients closer to their goals.
His results-driven approach enables him to penetrate markets by understanding the needs and goals of each entity that he works with. Backed by a proven track record from highly reputable and international organizations, His ability to achieve objectives makes him a versatile executive that drives the company closer to our vision, while maintaining spectacular client relationships.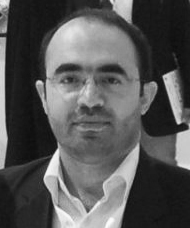 Mr. Eyad Al Dabbas
Portfolio Manager
Mr. Eyad Al-Dabbas joined ITG in June 2003 with thirteen years of experience in the IT sector, specializing in WaveGRP® and leading the largest successful implementations of (WaveGRP®) in the Ministry of Information and Communication Technology, Ministry of Tourism, Ministry of Foreign Affairs, Ministry of National Economy, Insurance Authority and Ministry of Transport. Mr. Al-Dabbas was assigned as Project Manager for the largest Education Management Information System (EduWave® EMIS) in the region with the Ministry of Education in KSA. He is responsible for overall project management functions, providing leadership, direction, support, advice, and management to projects and activities to meet PMI standards.
Mr. Ma'moon Shaweesh
Professional Services Manager
Mr. Ma'moon Shaweesh joined ITG in 2004 as an IT professional with over thirteen years of experience in the fields of E-learning and ERP Solutions. Mr. Shaweesh has led many major regional and international engagements and deployments in terms of business analysis, process management, requirements' gathering, configuration, deployment, training, projects implementation, acceptance and delivery.
Mr. Shaweesh has exceptional leadership skills that enabled him to lead Professional teams, distributed in three to four countries at any point of time during the calendar month.
Mr. Shaweesh has won his leader's trust for being a creative thinker with an unequivocal proven analytical skills and being an analytical problem-solver.
Mr. Shaweesh holds a BSc. in Business and Network Administration.
Mr. Amer Dibbeh
Portfolio Manager
Mr. Amer Dibbeh joined ITG in 2008 with over ten years of experience in the IT industry in the fields of projects management. Under general direction , Mr. Amer is responsible for the overall project management functions, providing leadership, directions, support, advisory, and management to projects and programs activities according to best practices; work on a standard approach to project management; apply project management knowledge, skills, tools, and techniques according to the project management methodology and culture.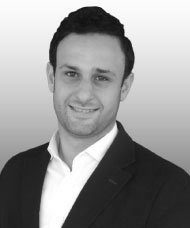 Mr. Waleed Mustafa
Financial Manager
Mr. Waleed Mustafa was appointed as the Financial Manager for ITG in 2017, and before that he was the Chief Accountant in ITG since 2012. Prior to coming to ITG, Mr. Waleed received his Bachelor's Degree in Accounting from University of Jordan in 2007.  Mr. Waleed is responsible primarily for the company's corporate and regulatory accounting matters and financial reporting, and versing the operations of all accounting functions including accounts payable, accounts receivable, treasury, fixed assets, payroll, month end accruals, and provisions. Mr. Waleed conducted many training courses including Trading in the Stock Market (King Abdullah Fund for Development), and CMA part 2 (management accounting and reporting), with a strong inclination to bring to ITG big support by leading the accounting team to keep a healthy financial situation.