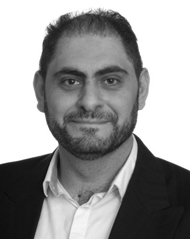 Tareq Salim
Director, Professional Services
Since July 2017 Tariq Salim joined ITG as Director of Professional Services with 15 years of experience in North America, Europe and Asia, Tareq is working with the team to build a world-class professional and managed services portfolio to match ITG's world-class products. His experience in ICT from R&D, commercial & technology strategy and operation perspective allowed him to deploy and run multi-million dollars program all around the world and to make the most sensitive decision on his employers' behalf in Canada, UK and Saudi Arabia.
Tareq was recognized as one of the Business Impact Award holders at Rogers and was on the CEO's list for 2016 for his role in building the Commercial and Pricing Strategy. Rogers is Canada's historical no.1 operator.
Tareq holds a PhD, MSc and BSc in Electronics and Computer Engineering from the University of Birmingham, Birmingham, UK.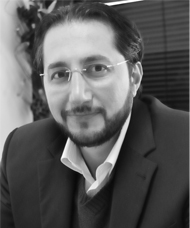 Hamzeh Zaatrah
Director, Product Development
Mr. Zaatrah is leading the development teams at ITG worldwide, he has more than 10 years of extensive experience in management, leadership and planning, for those who know him, he is dedication to perfection, self-confidence and high technical skills makes him a high talented problem solver who likes to get things done and done in the right way, Mr. Zaatrah holds a B.S in computer science.
Islam Al Qasrawi
Regional Sales Manager
Islam Al-Qasrawi has joined ITG as Regional Sales Manager for Jordan and Africa, his role will be to solidify ITG's home base and tap into new markets in Africa; a new market with growth potential. Mr Qasrawi brings with him a solid experience in market development working with reputable organizations like KADDB (King Abdullah II Design And Development Bureau) and KAFD (King Abdullah II Fund For Development) .Islam is a strong believer in win-win scenarios as well as team collaborations to achieve individual as well as organizational objectives and improve the company's bottom line. Mr Qasrawi has a strong focus on performance driven indicators (BSC), and is a graduate of the University of Jordan.
Yaser Al Mansi
Sales Manager
Mr. Yaser Al Mansi has excellent sales and communication skills, and goal-focused professional offering 14 years of
experience in ICT field. Mr. Yaser is a result driven, committed Region Sales, motivated and enthusiastic by new
challenges and tasks and take excellent approach to achieve success in all missions. Yaser has an expertise in
various sales process and sales techniques by which he efficiently took care of quality deliverables for himself which
helped in gaining satisfied customers for the organization.
Rasha Abu-Saif
Marketing Manager
Rasha Abu-Saif is the Marketing Manager of ITG who's responsible of planning, developing and implementing ITG's marketing strategy. She is also responsible of all development, communication and physical facilities of the department leading the effort to enhance ITG brand and increase its outreach through efficient advertising, promotional and public relations activities at large.
Rasha has more than fifteen years of experience in the field of Marketing and communications including Public Relation Management, Budgeting, Events and Campaigns planning, Employee's Customer Experience trainings, Digital Marketing and Business Analysis Assessments. Rasha has a good experience in direct, manage and oversee the activities and operations of the marketing department with excellent client relationship management to maintain a great customer experience impact.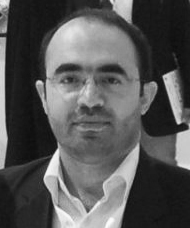 Eyad Al Dabbas
Project Manager
With 13 years of experience in IT sector specialized in WaveGRP, Mr. Eyad Al-Dabbas lead the largest successful implementations of (GRP) in Ministry of Information and Communication Technology, Ministry of Tourism ,Ministry of Foreign Affairs, Ministry of National Economy, Insurance Authority and Ministry of Transport; Mr. Eyad was assigned as a Project Manager for the largest Education Management Information System (EMIS) in the region with the Ministry of Education in KSA; He is responsible for the overall project management functions, providing leadership, directions, support, advisory and management to projects and programs activities according to PMI standards & best practices.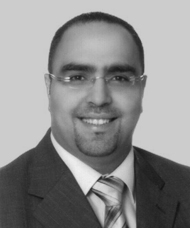 Amer Dibbeh
Project Manager
Mr. Amer Dibbeh, with 10+ years of experience in the IT industry in the fields of projects management. Under general direction; Amer is responsible for the overall project management functions, providing leadership, directions, support, advisory and management to projects and programs activities according to best practices; work on a standard approach to project management; apply project management knowledge, skills, tools, and techniques according to the project management methodology and culture.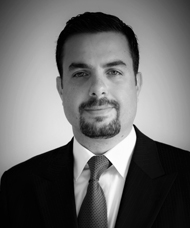 Omar Sawalha
Project Manager
Mr. Omar Sawalha brings to ITG and the PMO office over a decade of experience in Project Management and Engineering.  Prior to ITG, Mr. Sawalha worked in Silicon Valley for 12 years in the Semiconductor Industry, as a Hardware Engineering Manager, where his team delivered over 20 high profile products.  Mr. Sawalha has a BSc and MSc in Electrical Engineering from San Jose State University and is a Certified Advanced Project Manager from Stanford University.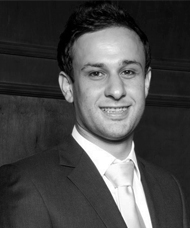 Waleed Mustafa
Financial Manager
Mr. Mustafa was appointed as Chief Accountant in ITG in 2007 with the 6 years' experience working with the Accounting Department in ITG. Prior to coming ITG, Waleed received his Bachelor's Degree in Accounting from University of Jordan 2007.Mr. Mustafa  is responsible primarily for the company's corporate and regulatory accounting matters and financial reporting, and verse the operations of all accounting functions including  Accounts Payable, Accounts receivable, Treasury, Fixed Assets, Payroll, Month end accruals and provisions. Mr. Mustafa conducted many training courses including Trading in stock market (king Abdullah fund for development), and CMA part 2 (managements accounting & reporting), with a strong inclination to bring to ITG big support by leading the accounting team to keeping a healthy financial situation.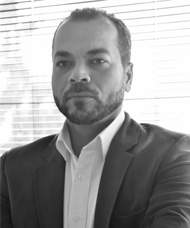 Mohammad Al Fa'our
ERP/GRP Consultant
Mr. Mohammad is an IT professional with 13+ years experience in the fields of ERP and E-learning Solutions in terms of Business Architecture, analysis and Process management. Creative thinker and analytical problem-solver, has Proven ability in delivering solutions that meet objectives, and serve both private and government sectors. Interpersonal communicator who effectively interacts with clients and all levels of management, with a proven track record in increasing productivity, quality, and customer satisfaction. Possessing vast knowledge in all aspects of project management, starting from the bid stage through to completion, providing clear guidance, leadership and management to projects activities for the purpose of ensuring that all requirements are fully met.