The Ministry of Education in Saudi Arabia wins the E-Government Achievement Award for its "Noor" Education Management that runs through ITG's EduWave® platform An achievement to be proud of, Jordanian Integrated Technology Group (ITG) celebrates with the Saudi Ministry of Education, for the ministry's success in winning the Saudi E-Government Achievement Award "Serving People Better" (G2C) for its "Noor" project.
The project provides a comprehensive Educational Management Information System, and is implemented by ITG through its EduWave Platform.
The winners were announced during the awards ceremony which was held in Riyadh on Monday 15th of April 2013, under the patronage of the Custodian of the Two Holy Mosques King Abdullah bin Abdulaziz Al-Saud.
The Saudi e-Government Achievement Award covers seven categories, with 184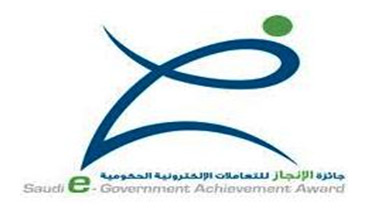 projects submitted by 66 entities. This award comes to significantly support the development and performance of people in government agencies and highlight outstanding achievements as it enhance the concept of e-services in society. The Award goal is to inspire and encourage government entities as to cooperate and implement e-services which will improve community services.
Upon receiving the award, the Minister of Education, HH Prince Faisal Bin Abdullah bin Mohammed Al-Saud commented: "Through "Noor" project, we have reached over 33,000 public and private schools and even schools outside the KSA." He added: "The project provided a solid information infrastructure and key services for schools, students, teachers and parents." His highness also talked about the future vision, by adding: "We are planning to cover other education areas including supervision and guidance, counseling and training, school transportation and teachers Affairs, thereby expanding the scope of functions and beneficiaries."
Commenting on winning the award, ITG's President & CEO Mr. Walid Tahabsem congratulated the Ministry of Education and thanked the project teams for their considerable efforts without which, this success wouldn't have been possible. He also expressed how thrilled and proud ITG is with its strategic partnership with the Ministry of Education, and the effect of such awards for driving excellence.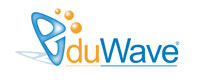 This is the second award for the "Noor" Project after its outstanding success winning the WSIS Award in 2012. "Noor", which is based on ITG's EduWave Platform, is considered one of the largest education projects in the region, and is deployed countrywide in Saudi Arabia serving all education stakeholders.  "Noor" delivers over 2,700 functions and e-services for students, parents, teachers, administrators and other stakeholders including higher education institutions, and various civil, military, and private entities.
EduWave is a comprehensive education platform that currently serves over 15 million users, 40 thousand schools, and three countrywide deployments in Jordan, Bahrain and Saudi Arabia. The solution is also deployed in in other countries including Oman, Syria and the U.S.
For more information about ITG, please visit www.itgsolutions.com.
–      Ends      –
About Integrated Technology Group (ITG):
Integrated Technology Group is a leading IT company that was established in 1989. ITG's flagship areas are:
Educational Solutions: EduWave® e-Learning & Educational Management Platform, and e-Content Development through ITG's specialized subsidiary JAID Productions.
Government/Enterprise Solutions: Government Resource Planning – WaveGRP®, Enterprise Resource Planning – WaveERP®, and Document Management Solution – WaveDMS®
More information about ITG available at www.itgsolutions.com