Leading Jordanian IT company ITG, is set to showcase its innovative government solutions in the areas of education and GRP, at the 2nd e-Government National Conference taking place in Riyadh, Saudi Arabia
Leading Jordanian IT Company Integrated Technology Group (ITG) will be participating in the 2nd e-Government National Conference taking place September 27th – 29th, 2010 at the Four Seasons Hotel in Riyadh, Saudi Arabia. During the conference ITG will be showcasing its innovative Educational Platform EduWave®, its Government Resource Planning Solution WaveGRP®, and Document Management System WaveDMS®.
The conference will convene under the patronage of the Custodian of the Two Holy Mosques King Abdullah bin Abdulaziz Al Saud, under the slogan of "Success Through Improved Collaboration". It is organized by the Saudi e-Government Program, YESSER, and will include Saudi's top government officials, regional and global thought leaders, and world-class solutions providers.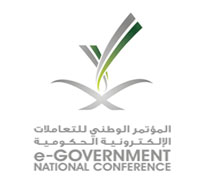 Commenting on its participation ITG's VP/Business Development Batoul Ajlouni said: "We are extremely excited to be part of this significant conference. ICT has become the inevitable tool to achieve Government objectives, cut down unnecessary operational costs, and above all achieve citizen satisfaction." She added "ITG is uniquely positioned to serve the public sector with its innovative approach, demonstrated experience, and comprehensive solutions."
Integrated Technology Group has recently completed the implementation of the National Exams System for the Ministry of Education, Kingdom of Saudi Arabia, through ITG's specialized education platform EduWave. This significant solution was utilized to effectively serve around 362,000 students in over 4,800 schools with High School comprehensive exam records, in addition to other important features such as the provision of the official students' reports in record time, and the online publishing of the comprehensive exams results with a record ability to serve over one million requests per minute.
 It is worth noting that ITG has recently established its offices in Riyadh, through which it will focus on serving its clients in the Saudi Arabian Market.
ITG welcomes all conference attendees to visit its booth at (Booth #M4), and learn more about its products and solutions. Registration can be done through http://www.egovconf.org.sa/register.aspx
More information about ITG is available at www.itgsolutions.com.
-Ends-
About Integrated Technology Group (ITG):
Established in Jordan in 1989, Integrated Technology Group operates through three subsidiaries; EPOCH Technologies, JAID Productions, and TriAx Automation, each optimizing its resources and delivering technologies and solutions to the Global Markets in the areas of software development, new media and multimedia solutions, and process automation respectively. ITG's flagship areas are:
E-Learning & Educational Management Solutions (EduWave®, and e-Content Development).
ERP Solutions for: Government (Government Resource Planning -WaveGRP®), Manufacturing, and Dealership Management (WaveERP®).
More information about ITG available at www.itgsolutions.com
Media Contact
Dalya Hamdan
Integrated Technology Group
Tel: +962 (6) 461-8133
Fax: +962 (6) 461-8115
E-Mail: sales&marketing@itgsolutions.com