Integrated Technology Group (ITG) joins the highly anticipated African Education Summit in Rabat, Morocco, July12-13, 2011 to showcase its cutting-edge eLearning and Educational Management platform; EduWave® and its e-Content Development Services
Leading software solutions provider Integrated Technology Group (ITG), will participate in the African Education Summit taking place at Mohammed VI International Conference Centre,Rabat, Morocco, from July 12th-13th.
The African Education Summit, hosted by the Government of Morocco under the official

patronage of the Ministry of National Education, Higher Education, Staff Training and Scientific Research, witnessed unique participations from within the Region including the public and private sectors geared towards the exchange of valuable experience in the field of education. With its Mission Statement to attract continuing investment into education, the African Education Summit is a landmark event aimed at directly improving the quality of education with a particular focus on increasing investment and access to technology.
Commenting on ITG's participation in this event, the company's VP/Business Development Ms. Batoul Ajlouni said:"It gives us great pleasure to be part of this outstanding high calibre event, where it gathers education/ministerial delegations from across Africa, to discuss educational strategies and initiatives key to reform education aiming at achieving quality education to all". Batoul added: "With the Millennium Development Goals and with the various initiatives taking place on the ground, ITG believes that its innovative approach and educational technologies through its EduWave®platform are uniquely positioned to align seamlessly with such educational development programs".She also added: "Our participation in this exciting event comes days after the proud success announced in the Kingdom of Saudi Arabia, and the completion of the first stage of the countrywide EduWave® EMIS project which will eventually serve over 10 million users across the kingdom, and we are here to share that story!".
During the 2-day exhibition, ITG will demonstrate its vision of eLearning and Educational Management through its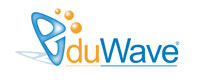 revolutionary suite of comprehensive solutions and services;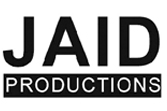 theaward winning e-learning and educational management platform, EduWave®, in addition to itse-content development services provided by ITG's specialized subsidiary JAID Productions.
EduWave® is a comprehensive web-based e-learning & educational management platform fully developed by Integrated Technology Group. The solution currently serves around 8 million users in various countries including countrywide deployments in Jordan, Bahrain, and Saudi Arabia, in addition other deployments in Oman, Syria and the U.S.
The international award winning solution, EduWave serves as a unique model for 21st century education.It is available in two editions (K-12) and (Higher-Ed), and includes Learning Management (LMS), Content Management (CMS), Instructional Management (IMS), and Student Information (SIS/SMS) and Registration systems all seamlessly integrated in one solution. Based on international industry standards, EduWave is a flexible and customizable solution, and is uniquely designed to effectively handle large scale and countrywide deployments serving millions of users.Integration with ITG's WaveERP/WaveGRP serves to complete both educational and administrative cycles of the educational institution.
ITG welcomes all African Education Summit participants to visit ITG's booth.For more information about ITG, please visit us at www.itgsolutions.com.
-Ends-
 About Integrated Technology Group (ITG):
Established in Jordan in 1989, Integrated Technology Group operates through three subsidiaries: EPOCH Technologies, JAID Productions, and TriAx Automation. Each subsidiary optimizes its resources to deliver technologies and solutions to the Global Markets in the areas of software development, new media and multimedia solutions, and process automation respectively. ITG's solution niches are:
E-Learning & Educational Management Solutions (EduWave®, and e-Content Development).
ERP Solutions for: Government (Government Resource Planning -WaveGRP®), Manufacturing, and Dealership Management (WaveERP®).
More information about ITG available atwww.itgsolutions.com
Media Contact
Business Development Department
Integrated Technology Group
Telephone: +962 (6) 461-8133
Fax: +962 (6) 461-8115
E-Mail:sales&marketing@itgsolutions.com